A Touch Of Love Foundation
604 Hupa St
Ventura, CA - 93001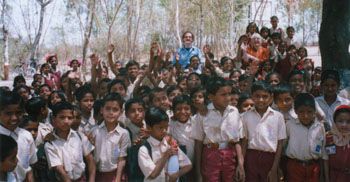 A Touch Of Love Foundation is a medical clinic in Ventura, CA providing services to the community. Contact this clinic directly if to make an appointment or for further information.
A Touch of Love Foundation is a non-profit public benefit corporation and is registered with the IRS and the State of California as a 501 (c) 3 organization. Our federal EIN number is 33-0914670. Our California state organization number is 2192333. Our stated purpose from our bylaws is œhelping poor children and adults with gaining an education, job training, healthcare, and decent food and housing. 

Our work started in 1995 before the foundation was incorporated. Vicki and Wayne Galler moved to India and started programs for poor villagers outside the city of Pune. Vicki started the child sponsorship program with our family and friends as the first sponsors. Working with a local Rotary Club, we did AIDS prevention seminars in the city of Pune. Wayne then wrote a grant to bring AIDS prevention to 140 villages. A local Lions club gave a grant to teach adult education. A company in Italy funded a tutoring program for poor children failing out of school. In the spring of 1999, we helped start a legal non-profit in India (called an NGO) to run the programs so we could move back to the United States. To facilitate donations in America, we formed A Touch of Love Foundation in June 2000.
---
---
---
---
---